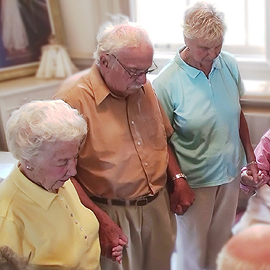 The Bereavement Ministry of Our Lady of Perpetual Help Parish offers:
Sympathy and prayers of the Parish.
Help prepare of a meaningful and personal Liturgy.
Attendance at the wake, funeral and/or internment.
Service of helping hands.
Care and concern through bereavement follow-up during the first year.
Criteria For Bereavement Ministers
If you or someone you know is interested in becoming a Bereavement Minister, contact Mary Beth and David Kalina. at 847.729.3268.