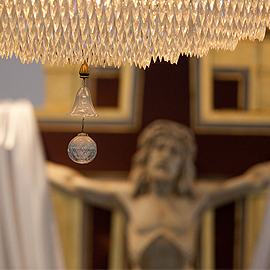 When a loved one dies, the task of making arrangements for the funeral can seem overwhelming. The staff and volunteers of Our Lady of Perpetual Help are here in your time of need.
OLPH has a compassionate Ministry of Bereavement. Once a funeral director has notified our church of a death, one of our Bereavement Ministers will contact you.
Our Bereavement Ministers are carefully trained in all aspects of helping families develop an authentic and dignified vigil, wake, and/or funeral service for your loved one.