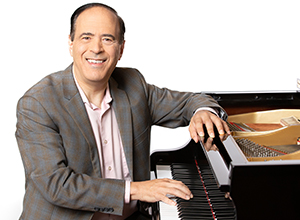 Click on the link below to view the Livestream at 3:00pm today. 
Russell Stern will perform solo piano compositions by Chopin, Liaponov, Ravel and Stern. Violinist Mark Agnor, Cellist Matt Agnew and Flutist Laura Hamm will join Russell in works of Mozart, Brahms, Faure, Saint Saens, Brahms, Dvorak and Stern. Russell's new CD "Impromptu" along with his other CDs will be available at the concert.
CLICK HERE to watch the live performance at 3:00pm Sunday.
CLICK HERE for the Virtual Concert Program.
All are invited to enjoy this free concert on the last Sunday before Lent.