Let's journey together Saturday, Sept. 23, 8:00am – 12:30pm, on a Day Pilgrimage to The Shrine & Museum of St. Thérèse of Lisieux in Darien, IL. 
Transportation available: 7:10am departure from OLPH; back by 1:30-2:00pm
Image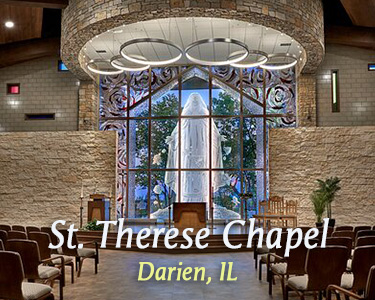 Cost: $30 per person
Experience a day of peace, prayer, and fellowship with The Way

Tour amazing authentic artifacts from the saint's life

Venerate the relics of the Martin Family visiting 9/17-10/1

Understand why God chose this Carmelite nun to teach the world about His love and mercy
CLICK HERE to view the itinerary, cost, and sign-up.  
RSVP by Tues., 9/19/23
Do not miss this unique spiritual outing to a Catholic treasure in our own backyard. 
All are welcome!
Email TheWayOLPH@gmail.com for more information.