Image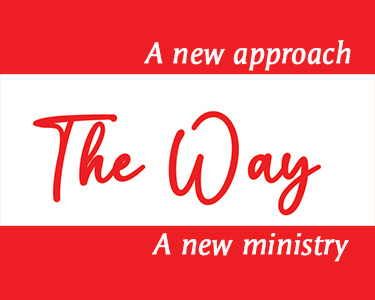 The OLPH Devotional Ministries are taking a whole new approach for Fall based on feedback requesting…
Easier, shorter programs that allow more people to participate
Mornings of Refection that help us grow in faith in between programs
More spiritual outings that explore the hidden Catholic treasures in our own backyard
Our new approach inspired us to rename our ministry The Way to refect our mission more accurately. We will still ofer Hearts Afire, Holy Rosary, and Eucharistic Adoration but everything we do will be called The Way because we are much more than just devotional. We are a family of Catholic Christians loving, living, and learning in community. We strive to be a light to the world through prayer, word, and deed, just as the frst disciples did in the Acts of the Apostles. Do you feel called to do the same? Then join us as we follow The Way of Jesus and the Apostles, and we will grow closer to God together!
Programs for Fall 2023 for Men & Women
Late September/October: Simply Surrender, 30 Days of Prayer with God the Father guided by St. Therese of Lisieux; spiritual outings and opportunities available
November: Pre-Thanksgiving Service Day in collaboration with the Sharing Ministry
December: Advent Morning of Refection: "The Reed of God"
Throughout Fall: Pilgrimages to the Shrine of St. Therese in Darien, St. Teresa's Parish in Palatine, and Our Lady of Guadalupe Shrine in Des Plaines
Click Here to Register today for Simply Surrender, the St. Therese Prayer Program, and look for details regarding other easy, no-homework programs in upcoming Bulletins and eblasts.
Image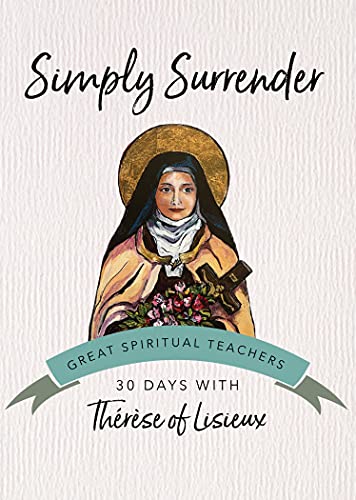 Simply Surrender: 30 Days in Prayer with God the Father guided by St. Terese of Lisieux, Doctor of the Church Learn from a great spiritual teacher and the patroness of Bishop Barron's Word on Fire Ministry with this independent prayer program. It's an excellent way to grow closer to God and to prepare your heart, mind, and soul for the Eucharistic Revival. No homework…just prayer and pondering!
• Start each day in conversation with God with short but powerful passages from Story of a Soul, St. Terese's autobiography. These readings will provide spiritual focus for your day and remind you that you are intended for a relationship and intimacy with God.
• A daily thought—a single line—that you can refect on throughout your day to serve as a gentle reminder of God's presence within the many activities and tasks that make up your day.
• End your day by turning everything over to God with a closing prayer that will have you soaring to the heavens. Prayer
Program Dates: Sunday, Oct. 1, 2023 Feast Day of St. Terese of Lisieux, through Wednesday, Nov. 1, All Saints' Day
Optional Spiritual Opportunities: Preparation Novena, pilgrimage to the Shrine of St. Terese in Darien, IL, Mornings of Refection, and feast day Masses and celebrations
Cost: $20 Includes Simply Surrender Prayer Book, The Way Handbook, and additional program materials
Click Here, sign up by Sept. 15! Register and pay by 9/15 at GiveCentral.org. Materials will be ready for pickup the week of September 25. For more information, email: TheWayOLPH@gmail.com