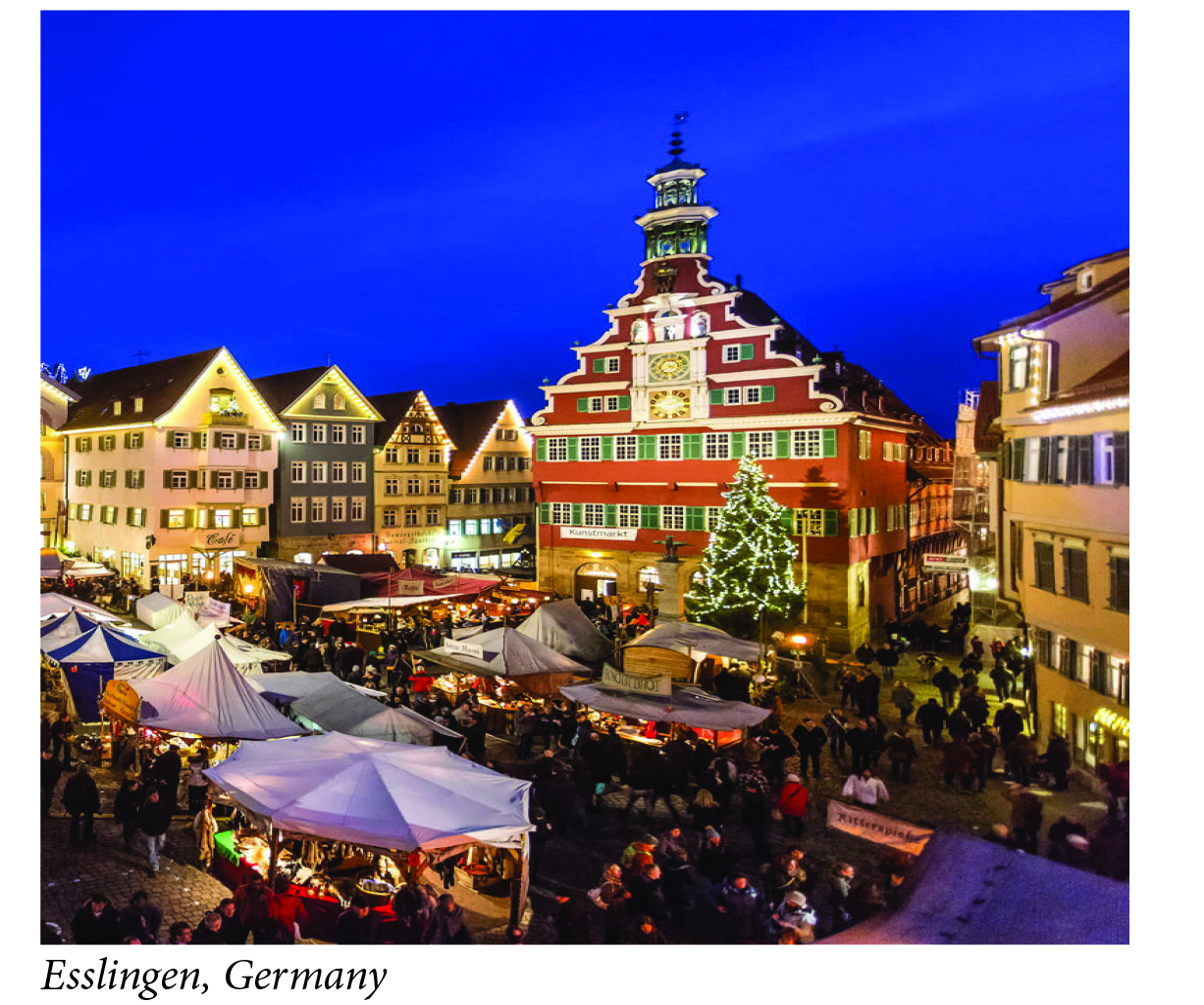 Christmas Markets in Germany and France
Nov. 28 to Dec. 06, 2022
Hosted by Fr. Larry Basbas
Aachen … Trier … Strasbourg … Colmar … Stuttgart … Esslingen
Since the Middle Ages, December in Europe means Advent Markets, where for centuries local craftsmen have expressed the message of Christmas in traditional handcrafts and decorations. From major cities to small villages, the markets attract locals and visitors alike, coming together to share in the anticipation of Advent.
Each Christmas Market offers not only the sights, sounds and flavors of Christmas, with roasting chestnuts, Bratwurst and mulled wine, but also the history and culture of more than 1000 years of Christianity in its churches, cathedrals, traditions and music.
Fr. Larry Basbas is joining with St. Giles Parish, Oak Park and St. Paul VI Parish, Riverside to host this unique trip. If you would like to travel with the group, please send your reservation form and deposit to Trans World Travel as soon as possible. 
For additional information and a brochure, please contact: Trans World Travel, Inc. on 847-432-2400, Highland Park, 60035 IL.
Or CLICK HERE to download a pdf of the brochure.