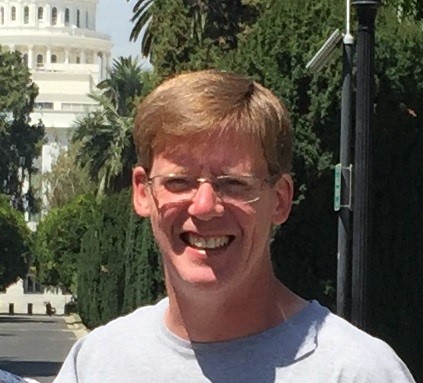 Our Career Networking Ministry has been helping people make connections for a number of years. Here is one individual who has benefitted from participation in this group.
Name: Bob Keller
Hometown:  Royal Oak, Michigan (Brother Rice HS)
Currently Resides in: Glenview
Current Job: Materials Manager at Gogo Telecommunications since March, 2015.
What was one of the first ways you became involved at OL?
I joined the Men's Basketball League in 2005 and have met quite a few parish members through it.
How did the OL Career Networking Ministry help you?
In late 2014, my position at Elkay Manufacturing was eliminated. Soon after, I started attending networking groups. Fellow basketball player at OL, John Pasquesi, pointed me toward the Career Networking Ministry.
By participating in the meetings of the Ministry, I learned the value of networking. It's something I try to do quite often now. I made some great connections through the Ministry and OLPH, and through one of those connections I landed my current job.
The Ministry is great at connecting people. For example, at my first session at OLPH I was introduced to a parishioner and within a week was able to assist them in finding a new position.
Are you looking to make connections? Attend the next meeting of our Career Networking Ministry!