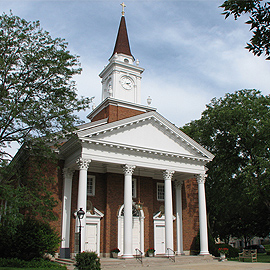 "More things are wrought by prayer than this world dreams of."
 - Alfred Lord Tennyson
The Ministry of Praise unites seniors, homebound, handicapped and the sick of the parish into a body of prayerful persons. Members offer their daily prayers, joys, sacrifices and sufferings for the special intentions of the parish and the universal Church. Through their ministry, members are assured of daily intercessions for their spiritual and physical well being.
This ministry unites our parish community through prayer. Through their prayers, those who have given so much to our parish remain connected to and active in parish life. The men and women of the Ministry of Praise are sharing a part of their life each day for the good of our faith community. Theirs is an act of service through prayer.